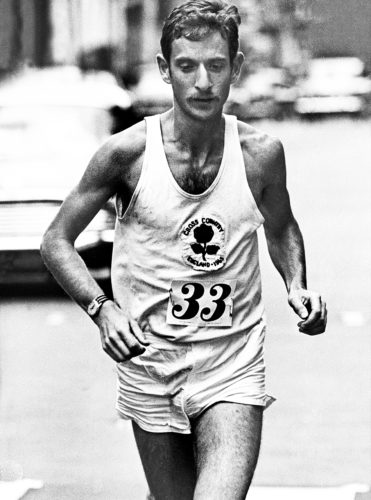 14 October 2021
Tim Johnston
The club are sad to learn of the death of Tim Johnston at the age of 80.
Tim competed for Cambridge University and became a prominent member of Portsmouth A.C. in the 1960's and continued to compete through to the 1980's as a veteran.
Tim competed in the 1968 Olympics Marathon in Mexico, having won the British Marathon trials. On the track he held the world record for the 30k and British record for 6 miles and still holds the club record for the 3000m steeplechase. On the country he won the Inter-Counties crown in 1963 and 1965, the Southern title in 1963, 1966 and 1969 and competed five times in the International Championships, the forerunner to the world cross-country championships, with a best place of second, to Gaston Roelants of Belgium, in 1967.
Despite Achilles problems ending his senior athletics career, Tim went on to win European and world masters titles..
Outside athletics he trained as a solicitor and taught English in addition to enjoying a spell as a lawyer-linguist in Brussels.