Training with City of Portsmouth Athletic Club.
The club's primary training is based at the Mountbatten Centre, Portsmouth PO2 9QA
The Mountbatten Centre has an 8-lane all-weather track and there are full field event facilities. There is ample free parking, full changing and shower facilities, and cafe, everything you would expect from a large modern sports and leisure centre. There is a charge to use the facilities levied by the Centre, this is not a club charge, but we do encourage members to purchase a track card at reception, this represents a considerable saving for regular track users.
The club has an experienced team of over 30 holding a UKA Coaching qualification who run the training sessions and are available to give advice.
Track and field training takes place on Monday, Tuesday, and Thursday evenings from 5:30 to 8:00. Further sessions take place on Saturday and Sunday mornings. (Please check with your coach for exact times).
We are fortunate in having a very active Introductory Coaching Group, for primary school aged children, their sessions run from 5:30 to 6:30 on Tuesdays, and 9:00-10:00 on Saturday, so they will be off track when most of the older groups commence training
During the winter endurance groups base themselves away from the centre at various floodlit facilities around the area, again check with your coach for location and times.
Core conditioning also take place through the winter months (October to February) in the Mountbatten Centre sports hall. Mondays 6:00-7:00 p.m. and Wednesdays 6:00-7:00.
Plyometric training is held in the Tennis Centre, Alex Way (adjacent to Mountbatten Centre). Mondays 6:00-700 p.m. (October to February).
There is a free-weights gym in the grandstand. This is available for use throughout the week by arrangement with the strength and conditioning coach.
Several coaches hold hill sessions at weekends. The specific coaches will inform athletes of where and when.
The club has the use of the track room for sessions at Mountbatten Centre, this allows for warm dry conditions for groups to meet and coaches to brief their groups. The track room is in the centre of the grandstand.
Please note all facilities are owned and operated by BHLive, on behalf of Portsmouth City Council. The club has excellent relations with both BHLive and Portsmouth City Council, it is this partnership which allows the club to have access to the facilities outlined above.
Note the Track Etiquette posted at the entrance to the track. All athletes and coaches should abide by these where possible, and when not possible, this should be conveyed to all other track users.
New members are placed with an appropriate coach by our Coaching Coordinator.
Coaching enquires to Phil Budd coaching@portsmouthathletic.co.uk.
Programmed Training Sessions
JUNIOR ACADEMY - SCHOOL YEARS 4-7
COACHES
COACHING ASSISTANTS
INTRODUCTORY COACHING
Phil Budd
Helen Vincent
John Cookson
UNDER 13 & UNDER 15

COACHES

COACHING ASSISTANTS

SPRINTS

Paul Smith

HURDLES

Position Vacant

THROWS

Bronwin Carter

Simon Brain

Helen Arnold

Shirley Pattison

Graham Arnold

Paul Duxbury

Andrew Vincent

Kameron Duxbury

JUMPS

Phil Budd

Tom Farres

ENDURANCE

Claire East

Katherine Brydon

Steve Purser

Amanda Purser

Vince Stamp

Alan Crook

Lucy Czura

Elizabeth Walker-Powell

Lara Evans




WHEELCHAIR

Paul Smith
UNDER 17, UNDER 20 & SENIORS

COACHES

COACHING ASSISTANTS

SPRINTS

Ann Hayter

Matt Bartlett

Phil Budd

HURDLES

Position Vacant

THROWS

Bronwin Carter

Simon Brain

Helen Arnold

Shirley Pattison

Graham Arnold

Paul Duxbury

Andrew Vincent

Kameron Duxbury




JUMPS

Phil Budd

Tom Farres

ENDURANCE

Alex Budd

Amanda Purser

Steve Purser

Alan Crook

Vince Stamp

Lara Evans

Claire East




WHEELCHAIR

Paul Smith
ADDITIONAL COACHES & COACHING ASSISTANTS - AD HOC SESSIONS & ADVICE

COACHES

COACHING ASSISTANTS

SPRINTS

Jason Stone

Wendy Embling

Angie Fudge

JUMPS

Lynne Newton

ENDURANCE

Peter Newton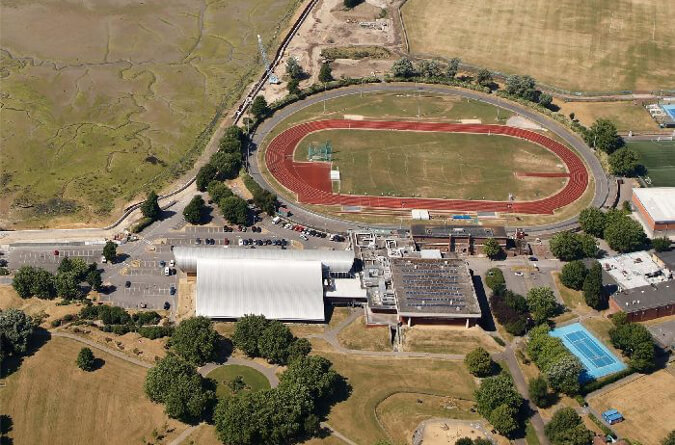 The Mountbatten Track