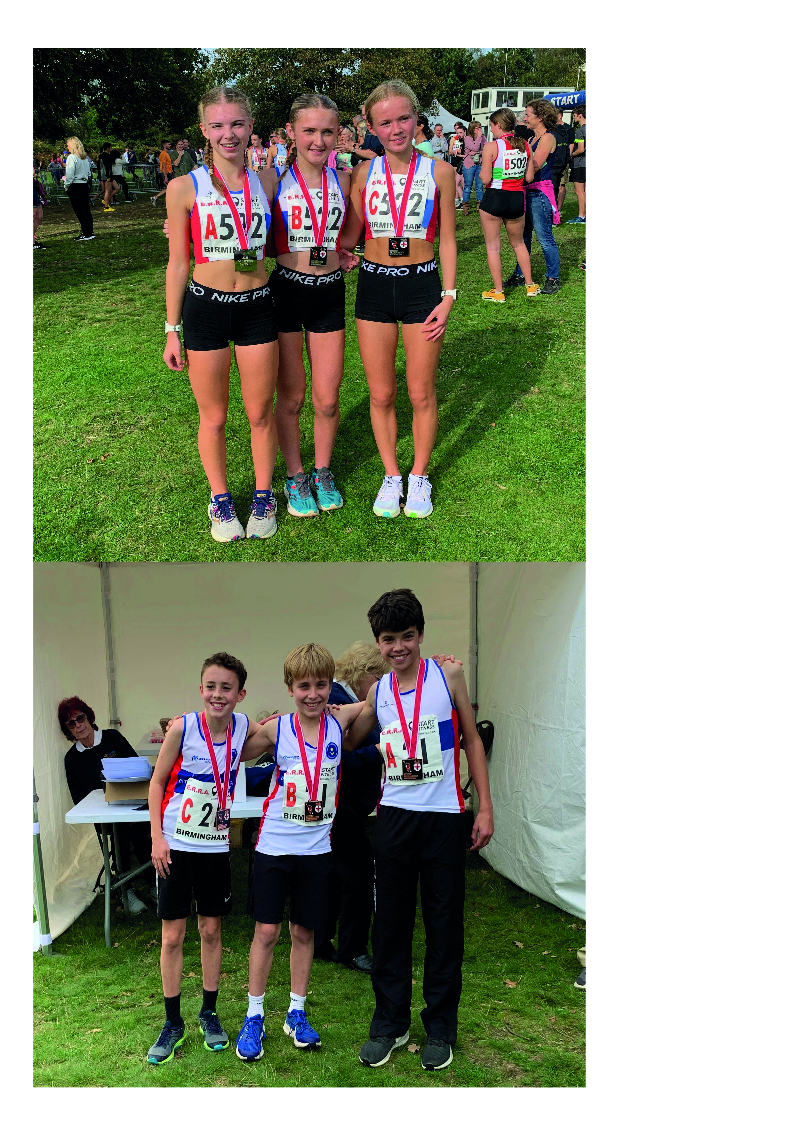 09 October 2023
ERRA National Road Relay successes
The ERRA National Road Relays at Sutton Coalfield brought success with Silver for the Under 17 Women's team and Bronze for the Under 13 Boys.
Competing against the top clubs in the country, two sets of medals was a creditable achievement.
The Under 17 Women's team of Florence East, Chloe Jones & Lauren South finished second to the pre-race favourites, Wreake & Soar Valley A.C.
The Under 13 Boys team of Justin Klepacz, Luca Degiovanni & Jonah Tildesley were third behind Swindon A.C. and North Somerset A.C.
In both cases the teams bettered their placing in the South of England Road Relays.
Whist out of the medals, the Under 13 Girls finished a creditable 10th.
With the recent successes the club will be looking forward to the ECCA National Cross-country relays at Mansfield.